New Season 3 DLC info has dropped at the Tekken World Tour 2019 Finals.
Right before Top 8, Tekken producers Michael Murray and Katsuhiro Harada came on stage to premiere a ton of new trailers.
They started off the show by showing game play footage of Leroy Smith, the Wing Chun specialist from New York.
Then the trailer bleeds into the first character reveal. The scene opens with Julia checking on her stats for her stream and suddenly cuts to the reveal for Ganryu. He apparently is following in the footsteps of his love interest, Julia, and became a YouTuber. He, of course, has his signature sumo wrestling style and
See Ganryu's trailer here below:
The crowd loved to see Ganryu back in the fight, but none is probably more ecstatic than Rickstah. You'll want to find someone who is this happy for you.
I one day want to be as happy as @ricksteeezy seeing Ganryu come to Tekken 7. #TWTFINALS pic.twitter.com/mWLKMyxRUG

— Esteban Martinez (@TheBesteban) December 8, 2019
Leroy, Ganryu, and the robust frame data training tools will be available to download on December 10, 2019.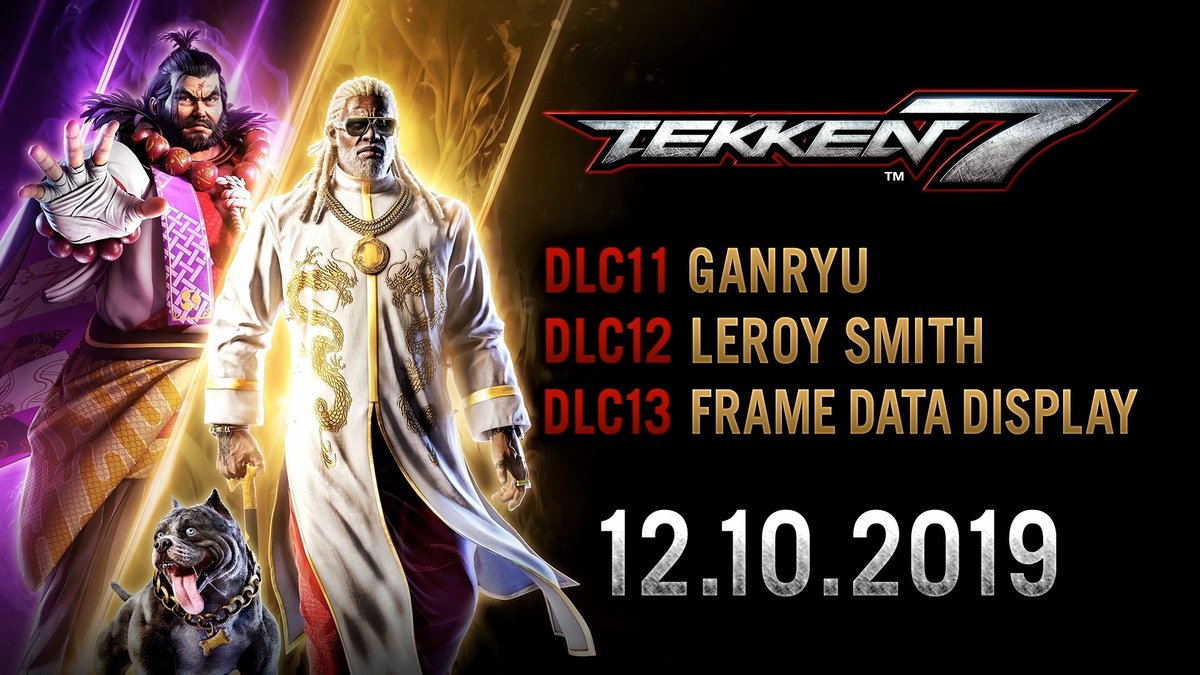 Murray and Harada come back to the stage and feigns to get ready to leave before the crowd chants "one more!". They give up the jig and show the final trailer for the brand new character, Fahkumram, the giant Muay Thai fighter. He's featured on the beautiful brand new Thailand stage.
The brand new fighter and his Thailand stage will be available in Spring of 2020.
Among these awesome announcements, the Tekken World Tour was confirmed to have another year for 2020. The next year's Tekken 7 tournament circuit will start in April of 2020.
With all these great announcements and the popularity of Tekken growing every year, there's only one question to ask if you aren't already playing Tekken:
WHAT ARE YOU DOING NOT PLAYING TEKKEN 7?

Play. Tekken. 7.

📝#TWT2019 #TWTFINALS #TEKKEN
📺 https://t.co/G5ovMyuIeq pic.twitter.com/yvVrAuXP5g

— BANDAI NAMCO ESPORTS (@BNEesports) December 8, 2019
---
---
---