William "Leffen" Hjelte is a legendary Smash Melee player who has won many first place titles. He's taken first place titles in Melee as recent as Super Smash Con 2019, EVO 2018, and Dreamhack Winter 2018. He is also the first person to take a set off of every one of the 5 Smash gods.
Leffen's tier list has a wide range from showcasing "the best" down to the "bottom tier". The tip top has a few placers that aren't seen on many other lists with Pikachu, Peach, and Zero Suit Samus. Most lists have them included with the characters in Leffen's "top tier" level with characters like Joker, Palutena, and others.
See Leffen's full tier list below: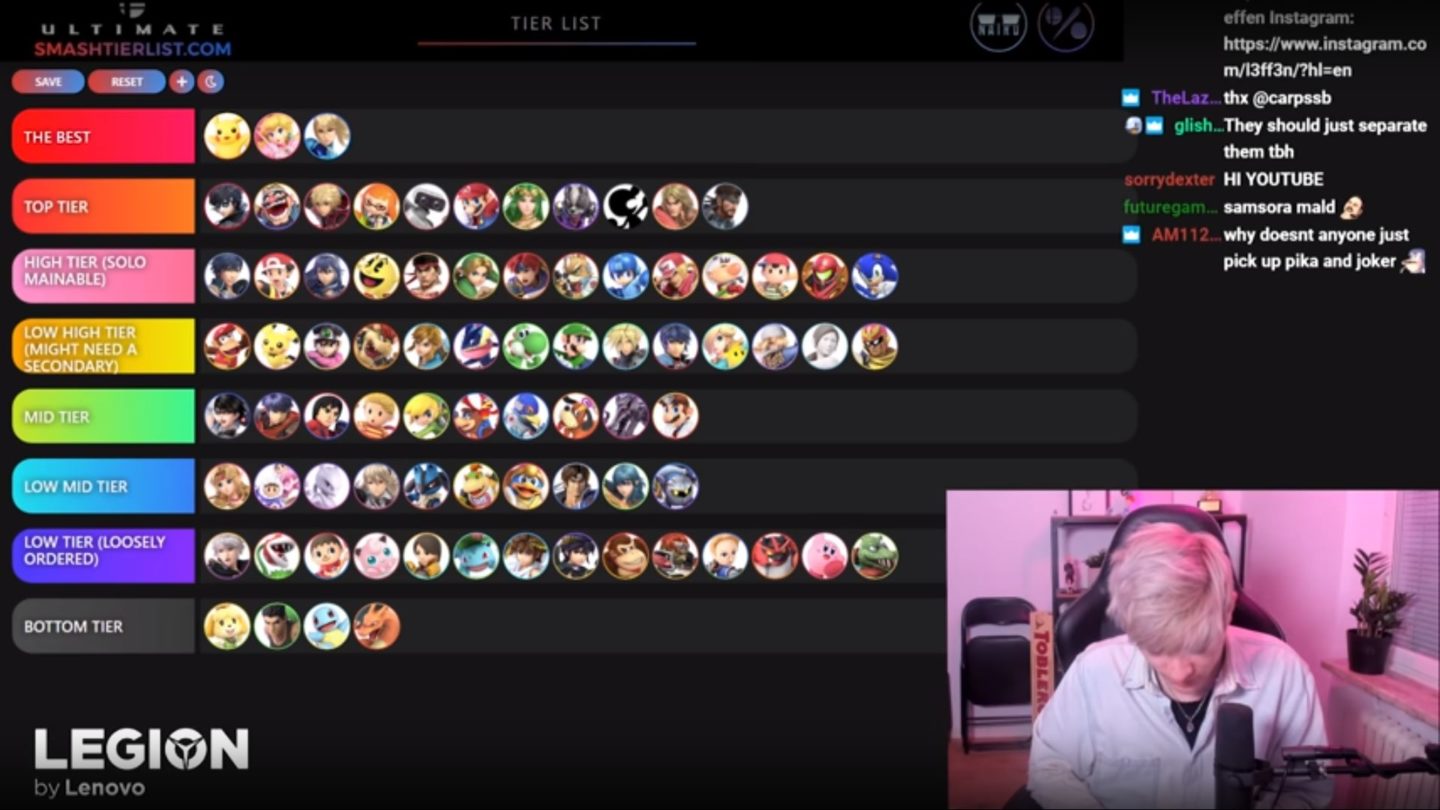 Check out the full video explanation for his picks below:
Be sure to support Leffen by subscribing to his YouTube channel here and Twitch channel here.
---
---
---