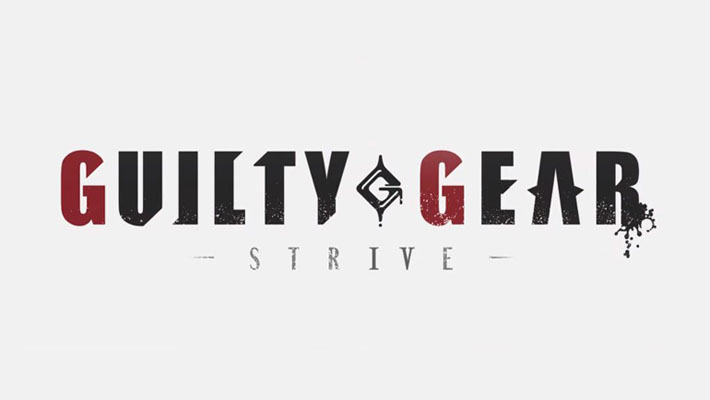 Arc System Works announces the offline modes that will be available for Guilty Gear Strive.
The press release that we received mentions six offline modes coming out of the box for GG Strive.
The standard modes of Arcade, Versus, and Training seem to come with some new innovations that can push the genre to the next level. The Arcade mode sounds like it will have some nice surprises and replayability from having different paths a player can take with differing dialogue. Versus mode will be coming with graphs and stats to help players analyze their play after each match. The Versus mode will also have great information about the characters at the select screen to let newer players understand how to use them. And finally Training mode will come with the standard settings that most modern fighters will have, but they will have videos/gifs in the command list that shows what moves should look like when executed correctly.
The modes that Arc System Works have gotten big praise for are the Tutorial and Mission Modes. The tutorial mode for GG Xrd was highly praised due to how it was structured to help brand new players really understand the mechanics by further gameifying them. An example being, using balloons to help direct players on how to move around the screen as if it was like collecting coins in Mario. The Mission mode for GG Xrd was also extremely useful by providing many combos that were considered "bread and butter" combos for each character. Many combos listed in mission mode tended to be seen in high level play. So we'll see how Arc System Works will push this design further to see if they can raise their own bar.
Lastly, Survival mode will be there for the score monsters that want to have some fun testing their skills against the CPU.
The press release also mentions that the voice dubbing will be available in English and Japanese only.
Check out the official descriptions of the modes below:
Arcade Mode – Core mode of the game, where players fight against CPU-controlled characters. Depending on player skill, opponents will change, and in some cases a third character might jump into the fray to help turn the tide of battle. And at the end of the line the boss character awaits. And as the fully voiced dialog* changes depending on which story route is chosen, players can experience a number of different scenarios.

Versus Mode – Mode where players can fight against each other either locally or online or test their skills against CPU-controlled opponents. Players can also choose the skill level of computer-controlled characters. Graphs with analytics will be displayed on the result screen to help players understand their strengths and weaknesses after each battle.

Tutorial Mode – This is where those new to the series can learn the fundamental mechanics found in the game while enjoying the friendly banter between Sol Badguy and Ky Kiske, the two main characters of Guilty Gear -Strive-. In a change from previous games, instead of completing individual trials, players can get appropriate advice from the characters on the screen depending on the skill level of each player.

Mission Mode – This is the mode for players who want to dive in deeper into the game systems and combos found in Guilty Gear -Strive-. By completing the challenges found in Mission Mode, players can develop skills that can be taken into battles against offline and online foes. As players earn points, the game will suggest what they should try next, such as practicing against CPU-controlled characters or facing off against other players.

Training Mode – The mode where players can practice moves without worrying about time or HP constraints. There are a number of features available to help players improve such as command lists complete with example videos and descriptions for newcomers, and recording and automatic counterattack settings for advanced players. In addition, there is the new "combo recipe" function that allows players to save and share custom combos.

Survival Mode – Mode where players will face never-ending waves of CPU-controlled opponents until their character runs out of HP. Managing health is the key to excelling in this mode as HP is only sparingly replenished and CPU enemies will increase in difficulty. By keeping a winning streak alive, players can reach the highest levels of the online leaderboard.

More information about other modes, including Story Mode and Gallery Mode, will be available shortly for the Guilty Gear -Strive-, the latest entry in the groundbreaking fighting game series scheduled to release April 9, 2021 on PlayStation®4, PlayStation®5, and Steam®.
Source: Arc System Works Press Release
---
---
---