Capcom has just announced the upcoming Capcom Pro Tour DLC.
The first DLC announced was the new costumes for Lucia and Gill. They both are getting a blast from the past with Renaissance era style clothing. Gill is getting noble with the frills and feathers and Lucia is ready to fight off bandits from her farm.
Next up is the brand new stage, called the "Ring of Prosperity". The stage a coliseum that features Greek style statues of some of the male characters of the game. It also has a nod from the past/future with the masked hooded men from Street Fighter III.
The last major announcement was the reveal of the Champion's Choice costume for Laura. The tradition for this costume is to get a costume design idea made from the winner of the Capcom Pro Tour. 2020's champion, iDom, is best known for his explosive Laura play and naturally had a costume made for her. The new Laura costume gives her a university school girl outfit.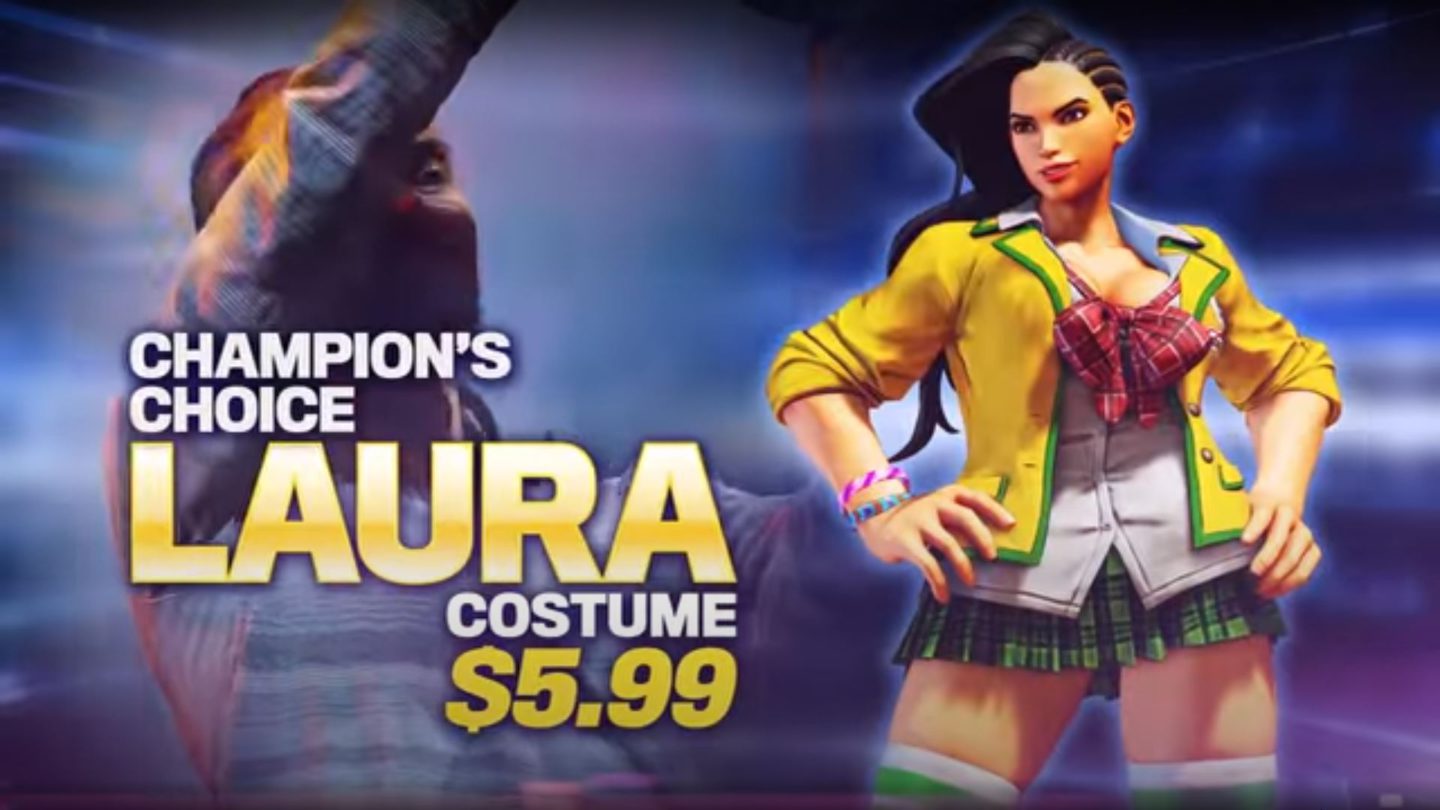 All the items can be purchased together in the CPT 2020 Premier Pass. The pass will include the following for $19.99 USD:
Gill CPT Costume
Lucia CPT Costume
Champion's Choice CPT Costume
Ring of Prosperity Stage
New colors for all 40 characters
5 new in-game titles
2 CPT 2020 Fighter Profile themes
10,000 in Fight Money (in-game currency)
Check out the full DLC trailer here below:
---
---
---